When you're shopping around for a high-quality, safe SUV crossover with off-road capabilities, look no further than a Subaru car from Wagner Subaru.
We have a varied collection of all Subaru-made cars, including one of the most popular cars in the Subaru crossover lineup, the 2017 Subaru Forester. It's available now right here in Fairborn, near Dayton.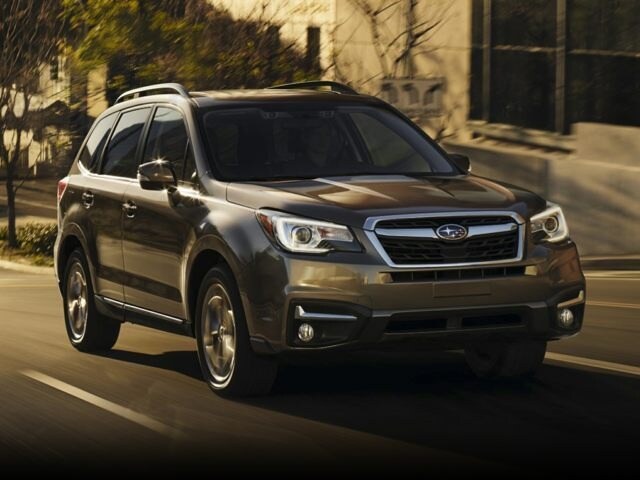 The Subaru Forester is a four-door, five-passenger small SUV. It rides like a car and is easy to maneuver and drive like a sedan, but has a higher ground clearance for bumpy roads and terrain. Plus, it comes with Subaru's signature Symmetrical All-Wheel Drive.
On the inside, the Forester is comfortable for passengers and drivers alike, with lots of headroom and a roomy backseat.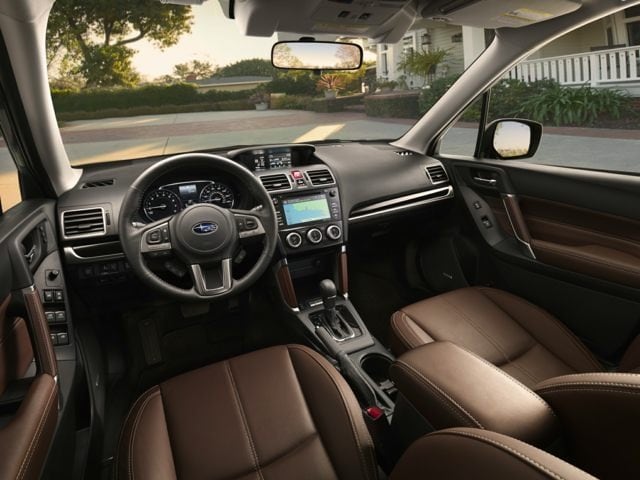 Here at Wagner Subaru on Intrastate Drive in Fairborn, we have a number of versions of the brand new Subaru Forester in stock right now.
We have a variety of trim levels available and an array of technology and safety features and packages to choose from.
The trims we have in stock right now include:
Forester 2.5i
Forester 2.5i Premium
Forester 2.5i Limited
Forester 2.5i Touring
Forester 2.0XT Touring
Best off all, our Subaru Forester collection comes with some amazing Subaru features, including the All-Weather package (which includes heated seats and mirrors), EyeSight package (which monitors traffic conditions and warns of potential driving dangers), Starlink (with roadside assistance and recovery assistance in case of theft), navigation, automatically dimming mirrors, and power-operated rear liftgates.
Shopping for Subaru Cars near Dayton
If you're in the Dayton area and you would like to see our collection of Subaru cars in person, including the 2017 Forester, stop by and visit us. Our showroom hours are Monday through Saturday, but we are available by appointment on Sundays as well, for your convenience.
Let out expert sales team introduce you to all the benefits that come with owning a Subaru.