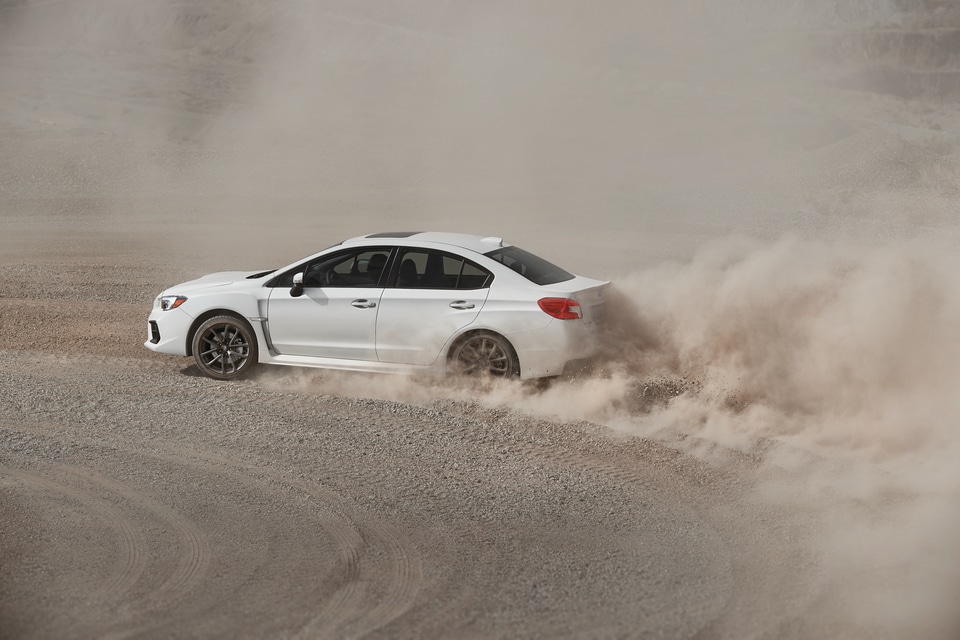 ?
If you like the safety and reliability that Subaru models offer, but you want something performance-driven with an engine that you can hear a few blocks down the road, the Subaru WRX is for you.
With sporty styling and a strong power plant that produces a distinctive roar, the WRX is sure to strike a chord with drivers who need a heavy dose of excitement on the road. Of course, the WRX is still a Subaru model, so you can expect excellent reliability, safety, and other signature Subaru features to accompany this sedan's high-performance chops.
What is the Subaru WRX?
The WRX is a performance sedan that finds its origins in rally racing. It was designed to conquer the track, so these roots come through when you take the wheel and set the WRX loose on the open road. With sport-tuned suspension, agile handling, a potent engine that produces up to 268 horsepower, and a host of other features designed specifically to improve performance, the WRX is a formidable force.
This sedan isn't just about power, however. It also supplies enough practicality to make it a solid daily driver. With plenty of cargo space to accommodate extra gear and more passenger volume than other all-wheel drive vehicles in its class, the WRX is just as capable on jaunts around town as it is on joyrides. Standard Symmetrical All-Wheel Drive helps to ensure that you're ready for whatever the weather throws at you during your various adventures.
Test drive the new Subaru WRX today when you visit us at Wagner Subaru. We'll happily get you behind the wheel and go over financing options with you!