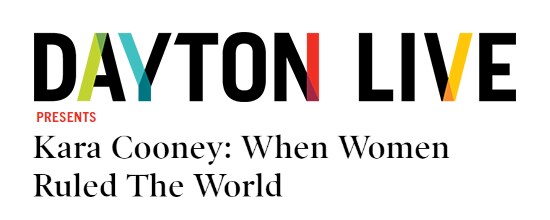 March 22 & 23, 2020
Victoria Theatre


Join Dr. Kara Cooney, professor of Egyptology, for a look at a time in ancient history when women ruled the world. Dr. Kara Cooney is a professor of Egyptian Art and Architecture at UCLA. Looking at Cleopatra, Nefeusobek, Neferiti, among others, what can we learn from how these women ruled?
There are two showtimes available:
Sunday March 22 at 3:00PM and Monday March 23 at 7:00PM.
Get more information about the event and purchase tickets
here!
Hours
Monday

09:00am - 08:00pm

Tuesday

09:00am - 06:00pm

Wednesday

09:00am - 08:00pm

Thursday

09:00am - 06:00pm

Friday

09:00am - 06:00pm

Saturday

9:00am - 4:00pm

Sunday

Closed