"I left a Chevy for a WRX. Definitely get a Subaru, probably one of the best decisions I have made!" - Justin S.
"Community, cars and coffee go hand and hand. Reza's coffee is enjoyed every day here at the dealership!
"Go behind the scenes at our meet and greet with Travis Pastrana and Rhianon Gelsomino! Thank you to everyone who came out and made this amazing event possible. Who will pop into the dealership next? #WagnerSubaru #LoveTheExperience
"30 seconds after being in the car I knew it was the perfect fit!" Hear more of Trisha's story and why she loves her Subaru Outback. You won't wanna miss her
Guided showcases the Wagner Subaru community with adventure videos and how-to videos, and we want you to be a part of it!
Become an official Wagner Subaru guide when you take us on an experience of your choice
-y
ou'll get some pretty sweet swag and giveaways.
Simply follow our
Facebook page
to find the full list of Guided videos and message us with your ideas or fill out the form on the right to get in touch. We'll bring our friends and film it for one of our episodes.
Find Us On Facebook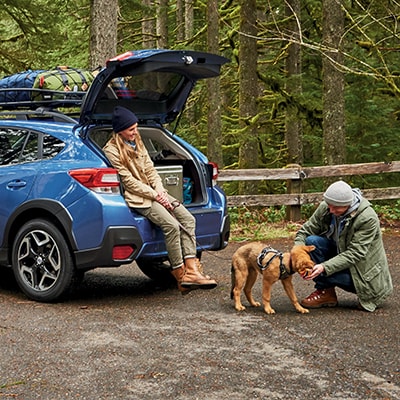 GET IN TOUCH WITH US TODAY!
Hours
Monday

09:00am - 08:00pm

Tuesday

09:00am - 06:00pm

Wednesday

09:00am - 08:00pm

Thursday

09:00am - 06:00pm

Friday

09:00am - 06:00pm

Saturday

09:00am - 04:00pm

Sunday

Closed