"It feels like a more luxurious car driving experience than anything I've driven before." - Tracy We meet up with Tracy, Mike and the family to hear their Subaru story on this episode of Guided. #WagnerSubaru #LoveTheExperience
The Southern Ohio Forest Rally is an event we love sponsoring and look forward to it every year. We head to Chillicothe, Ohio to meet up with Jeremiah Johnson and family who are the ones behind this amazing event. We are lucky to call them friends and proud Subaru owners!
A car came into Michaels lane hitting his Subaru making it spin out and deploy the air bags. Michael and his wife got banged up virtually un harmed. One thing Michael knows for sure is that his Subaru saved him and his wife's life!
Every dog and cat deserves a forever home. Our partnership with SICSA Pet Adoption and Wellness Center is committed to finding just that. You have seen our Mutt Monday's and now we take you behind the scenes inside the new Adoption and Wellness Center.
Guided showcases the Wagner Subaru community with adventure videos and how-to videos, and we want you to be a part of it!
Become an official Wagner Subaru guide when you take us on an experience of your choice
-y
ou'll get some pretty sweet swag and giveaways.
Simply follow our
Facebook page
to find the full list of Guided videos and message us with your ideas or fill out the form on the right to get in touch. We'll bring our friends and film it for one of our episodes.
Find Us On Facebook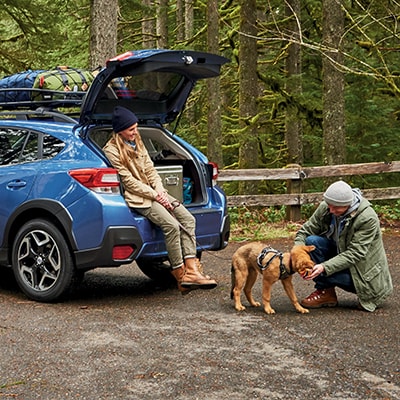 GET IN TOUCH WITH US TODAY!
Hours
Monday

09:00am - 08:00pm

Tuesday

09:00am - 06:00pm

Wednesday

09:00am - 08:00pm

Thursday

09:00am - 06:00pm

Friday

09:00am - 06:00pm

Saturday

09:00am - 04:00pm

Sunday

Closed