It's time to hit the river and get our surfing on with Ohio River Surfing Association. "We are grateful for Wagner Subaru's donation to support our efforts on promoting whitewater safety, new initiatives on cleaning the river and ridding of pollution and plastic, and helping communities on removing old damns to turn into new whitewater play features" -ORSA
This episode of Guided takes us on a tour of Mission of Mary Cooperative an urban farming non-profit on the east side of Dayton, Ohio. Last year Mission of Mary farms grew and distributed 63,000lbs of chemical free food and now have 8 green houses to grow food year round. Follow Mission of Mary Cooperative and learn more on how you can support this great organization! 
Rally cars, high energy and good vibes is what this Guided episode is all about. We take you behind the scenes of the 2022 Southern Ohio Forest Rally Day 1 exhibition where we get to meet and greet with drivers, check out the cars up close and personal and watch the drivers take their first jump.
On this episode of Guided we take you behind the scenes of the 2022 Miss Rubicon Pageant and all the good the Rubi Girls pour into our World!
Guided showcases the Wagner Subaru community with adventure videos and how-to videos, and we want you to be a part of it!
Become an official Wagner Subaru guide when you take us on an experience of your choice
-y
ou'll get some pretty sweet swag and giveaways.
Simply follow our
Facebook page
to find the full list of Guided videos and message us with your ideas or fill out the form on the right to get in touch. We'll bring our friends and film it for one of our episodes.
Find Us On Facebook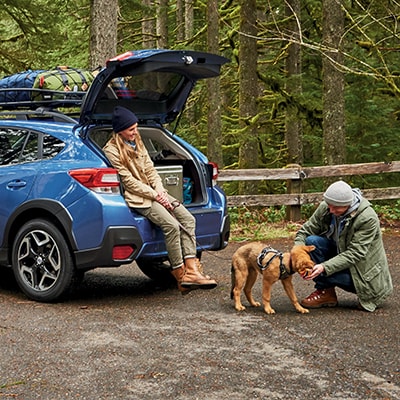 GET IN TOUCH WITH US TODAY!
Hours
Monday

09:00am - 08:00pm

Tuesday

09:00am - 06:00pm

Wednesday

09:00am - 08:00pm

Thursday

09:00am - 06:00pm

Friday

09:00am - 06:00pm

Saturday

09:00am - 04:00pm

Sunday

Closed