Traditional Sedan Style with Nontraditional All-Wheel Drive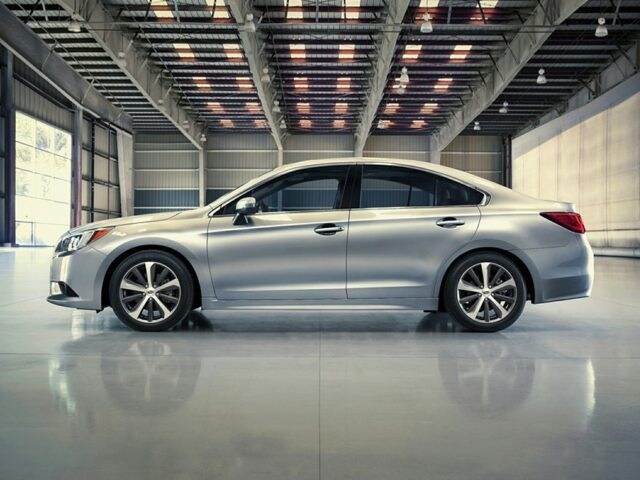 The sedan style of car with four-doors, a trunk, and room for five people, is tried and true. Sedans are available from any number of car companies and in a range of sizes. But, the one thing most sedans lack that comes standard in Subaru's sedan the Legacy? Standard All-Wheel Drive.
Here in Ohio the weather can change abruptly and road conditions can vary dramatically. That's one of the reasons why, here at Wagner Subaru, we're proud to sell safe, reliable Subaru-made cars to the Fairborn area. With their standard Symmetrical All-Wheel Drive, the various styles of cars from Subaru make driving safer regardless of the weather.
2017 Subaru Legacy
The Subaru Legacy is a mid-size sedan with some pretty stiff competition. But, it has things the competition will never have - Subaru's standard all-wheel drive, boxer engine, and sporty style.
In 2017 the Legacy is available in five trims:
Legacy 2.5i
Legacy 2.5i Premium
Legacy 2.5i Sport - a new trim added for the 2017 model year
Legacy 2.5i Limited
Legacy 3.6R Limited
Performance and Interior
In all of the trims, the numbers indicate the type of engine it comes with. The 2.5i trims come with a four-cylinder engine with 175 horsepower, while the 3.6 is six cylinders and 256 horsepower.
On the inside, Subaru adds extra cushioning to armrests and seats to increase the car's comfort levels. Pus, the Legacy has ample legroom, headroom, and hip room in both the front and back seats. Three people can sit side-by-side in the backseat and be completely comfortable.
Safety
When it comes to transporting your family safely, the Subaru Legacy trims has received a five-star crash test score from the National Highway Traffic Safety Administration.
The Subaru Legacy comes with a lot of standard safety features, including rearview camera and seat cushion airbags. Some of the optional safety features drivers can add include the EyeSight Driver Assist Technology Package, which comes with automatic braking and pedestrian detection.
Shopping for a Subaru Legacy in Ohio
If you're near the Fairborn area, including Dayton, Springfield, and Beavercreek, stop by and visit Wagner Subaru on Intrastate Drive. We would love to get you in a Subaru Legacy for a test drive soon.