The 2022 Subaru Love Promise Customer and Community Commitment Award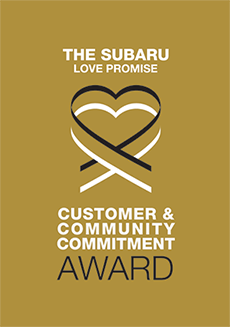 We've been nationally recognized for our dedication to our customers, our community, and the Subaru Love Promise.
We're honored to receive the 2022 Subaru Love Promise Customer and Community Commitment Award. This award nationally recognizes elite Subaru retailers who provide an exceptional customer experience at every interaction with Subaru. These retailers have also demonstrated an outstanding commitment to supporting passions and causes in their local communities in important areas such as the environment, community, health, education, and pets.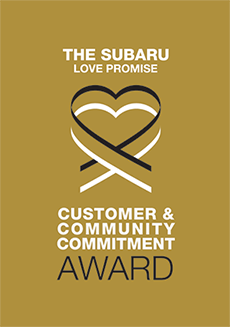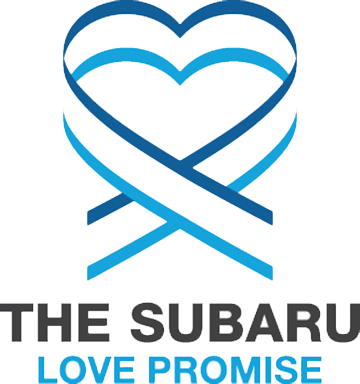 What is the Subaru Love Promise?
Subaru and our retailers believe in making the world a better place and the Subaru Love Promise is our vision of respecting all people. This is our commitment to show love and respect to our customers and to work to make a positive impact in the world.
How is Wagner Subaru dedicated locally to the Love Promise?
Our Love Promise can be seen in various partnerships with local charities and non-profits. We're grateful for the opportunity, not only to be a part of our community, but to serve it as well.
SICSA Pet Adoption Center
Glen Helen Nature Preserve, Five Rivers Metro Parks
Roads to Recovery, Nightingale Montessori
The Foodbank, Inc., Daybreak
Dayton Children's Hospital
Love Promise Stories from Wagner Subaru
Subaru and Wagner Subaru believe in making a positive impact on the communities in which we live and work. We uphold that belief through our Love Promise Community Commitment. Every month, we select inspiring stories from customers and partners from around our area who strive to support our collective commitment and feature them here
Wagner Subaru Helps Local Teachers and Students - Sarah B
Wagner Subaru saw a need and dove right in to meet it! They donated several boxes of school supplies to Nightingale Montessori in Springfield, helping the new school building be prepared for student arrival just a few days later. In the boxes there were staples--like staples--pens, dry erase markers, and pencils, but the real cherry on top was that the boxes themselves could be converted to butterfly gardens, with seeds provided. This proves Wagner Subaru's attention to detail, as our unique school experience values academics and the natural world around us equally. Thanks again, Wagner Subaru!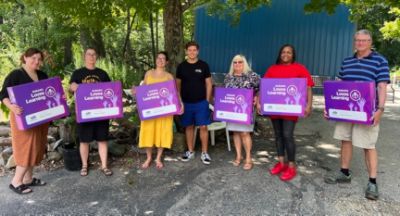 ---
Our Wagner Subaru Love Story! - Lorka M
Our family have been loyal customers of Wagner Subaru and we loved our first Subaru purchase so much we had to purchase another. Subaru's aren't just fabulous cars they are a company with a commitment to making the world a better place for all people. Wagner Subaru sets themselves apart because of their stellar commitment to their customers and the service they provide but more importantly the many vital and important community causes they support - which are as varied as their customers. When the staff learned about the non-profit I work for on the east side of Dayton they immediately reached out to support us. Mission of Mary Cooperative, is an urban farm whose mission is to increase food access, provide nutrition/gardening education and, undertake land restoration. Last year we distributed over 35 tons of fresh produce on former vacant lots to families and individuals who do not have the financial means and/or geographic access to fresh produce. Because of Wagner Subaru's support we are on track to grow and distribute even more this year. Wagner Subaru has a commitment to the environment and to help all people by sharing the love! And, that's why I love Wagner Subaru!
---
Trailblazing for our youth! - Jonathan S
Trailblazing Hope Outdoors is a local youth nonprofit whose goal is to provide the healing benefits of nature through outdoor education and recreation to youth in the Miami Valley. This past March 2022, Wagner gave a generous donation to help support our mission in outdoor programming. Their commitment to the community is seen in not just their incredible customer service through their dealership, but also in going above and beyond in their desire to make sure our community is better! We at Trailblazing Hope Outdoors are extremely grateful for their belief and recognition of our organization and we are excited for the relationship we have begun with them!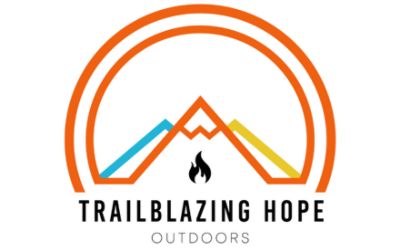 ---
Share the Love with Roads to Recovery! - Haley M
Roads to Recovery is an Autism resource center in Fairborn, Ohio. We are so grateful to Wagner Subaru for choosing us as their Hometown Charity, for the Share the Love event. Not only did they select us as their Hometown Charity, but Wagner Subaru added an additional $50 onto the $250 from Subaru, totaling in a $300 donation per car sold. Right before Thanksgiving, our students made the Wagner Subaru sales team a "turkey cracker" craft treat. Our students enjoyed walking over to Wagner Subaru and passing them out to employees. As the Share the Love timeframe ended, our students voted on a craft to make for the Wagner Subaru sales team. They landed on making each sales team a heart with Subaru cars collaged on the heart! Our students enjoyed walking over once again to present their crafts to the sales team. These opportunities to walk to Wagner Subaru and present items gives our students a chance to practice their communication and social skills. The Wagner Subaru employees are always so helpful in promoting meaningful conversation with our students! Wagner Subaru's donation will help our non-profit continue to provide our exceptional 1:1 teaching services to the autism community. Share the Love is an exceptional opportunity to be a part of and we are so grateful for Wagner Subaru for selecting us as their hometown charity! Thank you, Wagner Subaru!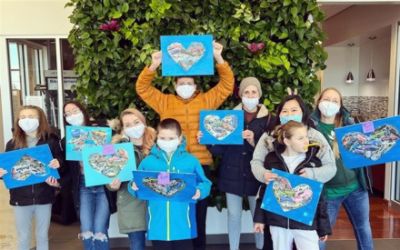 ---
Thank you for helping Miami Valley homeless youth. - Jennifer S
Thank you, Wagner Subaru, for choosing Daybreak to support during the Subaru Loves to Help initiative! Wagner Subaru donated several large boxes of blankets to our youth, which are especially important for us to have to help homeless youth stay warm during the winter. Along with the blanket donation, Wagner Subaru hosted a #StuffTheSubaru event in order to collect more much needed items for Daybreak youth. We are very appreciative of your continued corporate citizenship and support!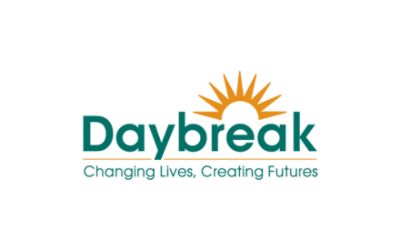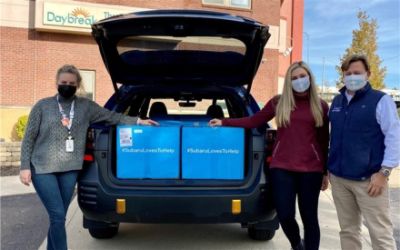 ---
Subaru Loves Pets – SICSA Pet Adoption Center - Nicole C
In the month of October, SICSA Pet Adoption and Wellness Center found loving homes for 209 animals! This was largely made possible thanks to the help of Wagner Subaru. We were able to find homes for 23 animals in a single day thanks to our Wagner Subaru Adoptoberfest event! We had several very special adoptions occur in October as well -- quite a few of our longer-stay pets were adopted! One of these special pets is Dane. Dane first came to SICSA in December 2020 from another shelter. Originally found as a stray, not much was known about Dane's past. Over time, Dane became a staff favorite! This drooly, goofy giant was pretty irresistible! However, he lacked a lot of confidence and trust with new people. Our staff and volunteers worked with Dane to help him build trust and get comfortable. Wagner Subaru filmed a Mutt Monday video featuring Dane and also fell in love with him! They shared his story on their social media and even invited him to hangout at the dealership. Thanks to Wagner Subaru's support, this October was a lucky one for Dane when he found a loving home!
---
Wagner Subaru LOVES Pets! - Nicole C
This October was our highest number of adoptions per month so far in 2021 at SICSA Pet Adoption and Wellness Center! This was made possible thanks to the support from Wagner Subaru. Not only did Wagner Subaru sponsor SICSA's "Adoptoberfest" adoption event this year (when we sent 23 animals home in a single day!), but they also continued to highlight our adoptable animals across their social media each week! One of our longest residents, a dog named Dane, was adopted during the month of October after Wagner Subaru shared his story and video multiple times across their social media. In addition, we tried something new together this year when the retailer invited a SICSA dog to spend the morning at the dealership each Saturday in October. Wagner Subaru cares about the "underdogs" and truly wants to help them find loving homes.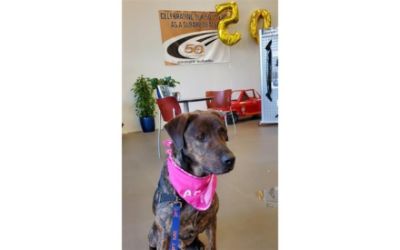 ---
Subaru Loves Learning at Nightingale Montessori - Maria T
We are so thankful for the Subaru's Loves Learning Program! This amazing Adopt-A-Classroom Program will benefit 10 classrooms and 167 students at Nightingale Montessori! Not only are we excited to be back to in-person learning and out of the COVID-19 teaching year, but we are also excited to receive this generous gift of many much-needed classroom supplies. Thanks to Subaru's Loves Learning Adopt-A-Classroom program funds teachers can continue to expand learning opportunities and experiences for students. The generous donation allows teachers the freedom to create learning experiences and the resources to make them happen. We are ready to move into the 2020-2021 year and get back into the classroom to design, to create and to learn! It was a tough year for all of us last year and thanks to Wagner Subaru, our comeback year is starting off with a BANG! Thanks again Wagner Subaru for supporting Nightingale Montessori with Subaru Loves Learning!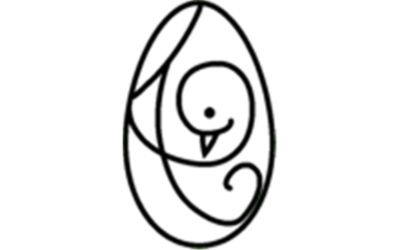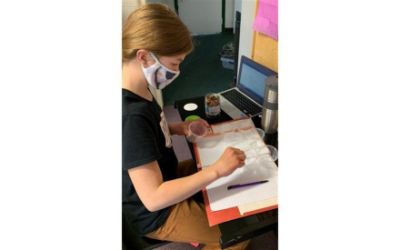 ---
Wagner Subaru brings Car to Summer Camp! - Haley G
Roads to Recovery is an Autism Resource Center in Fairborn, Ohio. In August, we had our second annual week long summer camp! Fifteen students on the Autism spectrum participated in our camp, doubling our size from last Summer! Each day we had different themes, such as camping day, water day, jungle day, outdoor play day, and bouncing day! For our water day, Wagner Subaru brought over a service car for our students to wash! The kids loved filling up the buckets, and using sponges to wash the Impreza! Grace Wagner from Wagner Subaru even showed our students how to use the squeegee to get the water off! All of our students had a blast washing the car. Thank you Wagner Subaru for making our Camp Week so great!
---
Roads To Recovery 'DRIVE For Autism' Golf Outing - Simone E
Wagner Subaru sponsored our 10th Annual 'DRIVE for Autism' Golf Outing at Sugar Valley Golf Club on June 17th! Wagner's sponsorship included showcasing a Subaru vehicle at the event and hosting a tent to greet golfers, hand out Subaru coolers and Subaru swag to over 95 golfers. The dealership team also helped our volunteers staff a fun 'Game Hole' to interact with our golfer guests and make their day more enjoyable on the course. Wagner brought 2 teams to play in the outing and also provided some great raffle prizes for our golfers to bid on. We loved their Subaru Loves Pets basket and the Logo Camping Chairs and Table Set. We are so thankful to have Wagner Subaru's support for the past 10 years at this yearly fundraising event. The continuing friendship that Subaru brings is so important to our autism center. We are grateful for Wagner Subaru!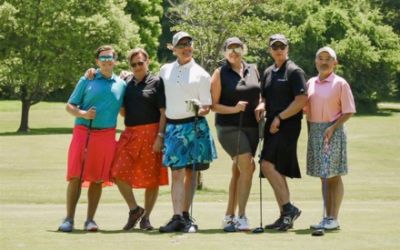 ---